ABOUT US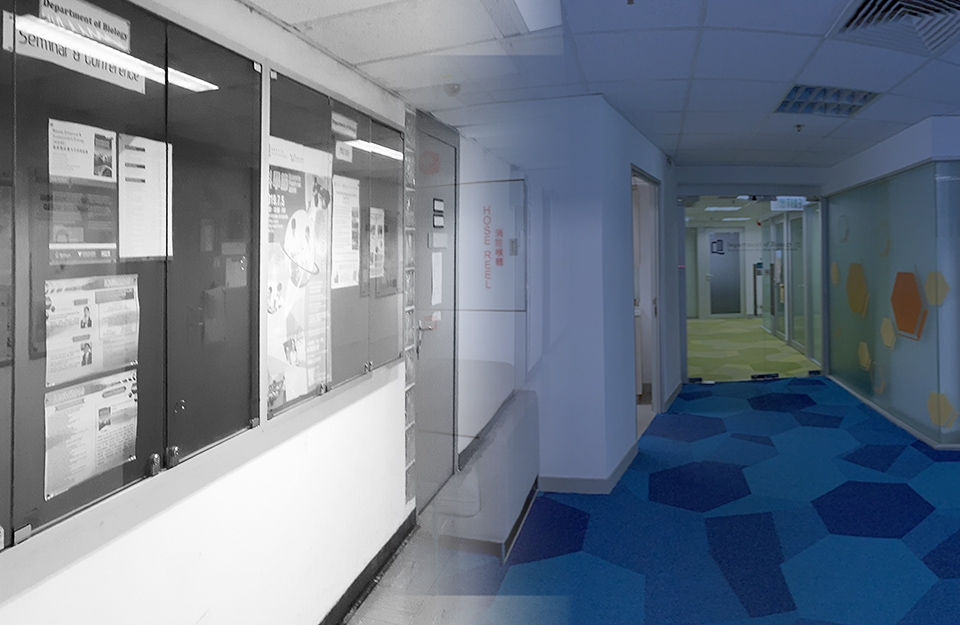 The Department of Biology is an academic unit under the Faculty of Science at The Hong Kong Baptist University. Founded in 1961, the Department of Biology seeks to cultivate our students on two fields of biology (biotechnology and environmental science).
The Department of Biology integrates two related science disciplines, namely biotechnology and environmental science into our research, teaching and learning activities. We strive to play a pioneer role in science education and technological advancement by delivering excellence in teaching, conducting innovative and impactful research, and proactively contributing to the advancement of the Hong Kong society with international significance and relevance. The positioning and the convergence of the academic programmes and research activities of the Department in relation to other local institutions and the University's strategic priorities are urban bioresource management and the health consequences of environment degradation.
Over the years, the Department had nurtured many distinguished and successful alumni with our academic programmes. The undergraduate programmes currently on offer include:
BSc (Hons) in Applied Biology (Environmental Science concentration and Biotechnology concentration)
HKBU-University of Lincoln (UoL) Double Degree Programme in Bachelor of Science (Hons) in Applied Biology (HKBU) and Bachelor of Science (Hons) in Ecology and Conservation (UoL)
BSc (Hons) in Bioresource and Agricultural Science
The postgraduate programme MSc in Environmental and Public Health Management is currently on offer.
Aligning with the Department's teaching, our academic staff are focusing on the research in the areas of sustainable urban bioresource management and health consequences of environmental degradation. They are dedicated to deliver world-class and impactful research through user-orientated interdisciplinary investigations.