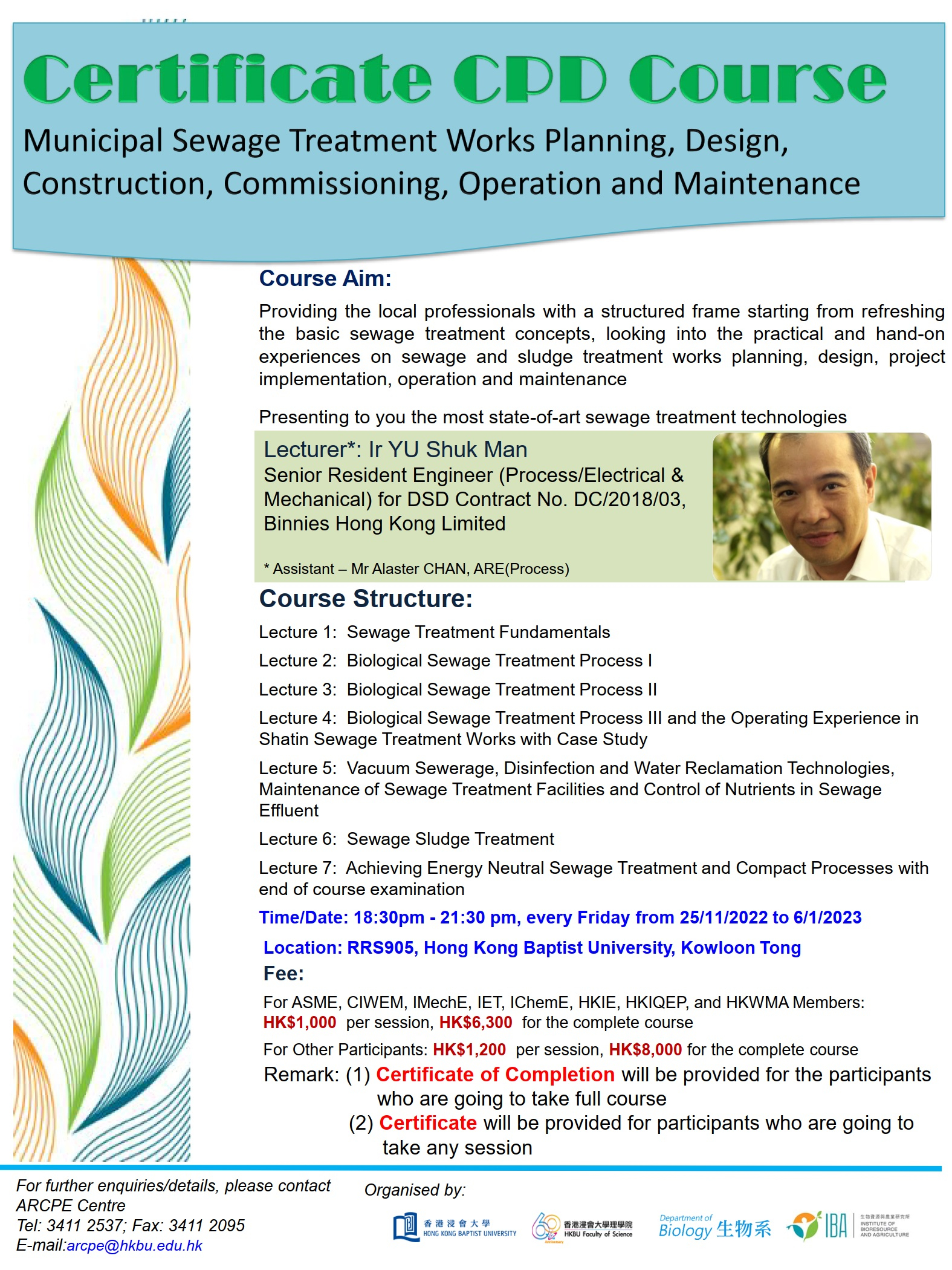 Students are invited to join the Certificate CPD Course on Municipal Sewage Treatment Works Planning, Design, Construction, Commissioning, Operation and Maintenance organized by Institute of Bioresource and Agriculture (IBA).

A 50% discount of the enrolment fee will be specially offered to all our EPMH students. This will be a great opportunity to get the benefit of expertise regarding local municipal sewage treatment works including theoretical concepts and practical applications.

Attached please find the poster for more details. If you are interested in the course, please fax (852-3411 2095) or email (arcpe@hkbu.edu.hk) the completed registration form to ARCPE, Hong Kong Baptist University for reservation.