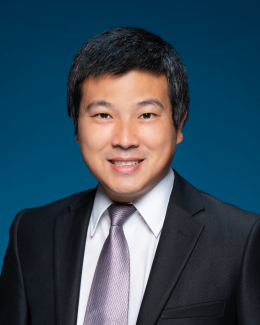 P Liao#, I Maoz#, ML Shih#, JH Lee, XQ Huang, JA Morgan, N Dudareva., 2023. Emission of floral volatiles is facilitated by cell-wall non-specific lipid transfer proteins. Nature Communications, 14, 330 (#Equal contribution).

W Zhou, M. I. Georgiev*, Liao*., 2022. Editorial: Discovery, biosynthesis, regulation, transport, release and engineering of plant natural products. Frontiers in Plant Science, 13:1017808.
P Liao#, T Lechon Gomez#, T Romsdahl#, H Woodfield, S Fenyk, TA Fawcett, E Wallington, RE Bates, ML Chye, K Chapman, JL Harwood, S Scofield., 2022. Transgenic manipulation of triacylglycerol biosynthetic enzymes in napus alters lipid-associated gene expression and lipid metabolism. Scientific Reports 12: 3352 (#Equal contribution).
P Liao#, S Ray#, B Boachon, JH Lynch, JA Morgan, N Dudareva., 2021. Cuticle thickness affects dynamics of volatile emission from petunia flowers. Nature Chemical Biology 17: 138–145. (#Equal contribution) (cover story) ["Plant defense layer has unexpected effect on volatile compounds, study finds" by Purdue News].
Commentary
SJ Livingston and AL Samuels., 2021. To protect and emit beauty. Nature Chemical Biology 17: 124–125.
ST Krause#, P Liao#, C Crocoll, B Boachon, C Förstera, F Leidecker, N Wiese, D Zhao, JC Wood, R Buell, J Gershenzon, N Dudareva, J Degenhardt., 2021. The biosynthesis of thymol, carvacrol, and thymohydroquinone in Lamiaceae proceeds via cytochrome P450s and a short-chain dehydrogenase. Proceedings of the National Academy of Sciences of the United States of America 118: e2110092118 (#Equal contribution).
M Shi#, P Liao#, SH Nile, MI Georgiev, GY Kai., 2021. Biotechnological exploration of transformed root culture for value-added products. Trends in Biotechnology 39: 137–149 (#Equal contribution).
P Liao, SC Lung, WL Chan, M Hu, GKW Kong, TJ Bach, Q Hao, C Lo, ML Chye., 2021. Modulation of the mevalonate pathway by overexpression and inhibition of 3-hydroxy-3-methylglutaryl-CoA synthase affects central metabolic pathways in tobacco. Plant & Cell Physiology 62: 205–218.
P Liao#, SC Lung#, WL Chan, TJ Bach, C Lo, ML Chye., Overexpression of HMG-CoA synthase promotes Arabidopsis root growth and adversely affects glucosinolate biosynthesis. Journal of Experimental Botany 71: 272–289 (#Equal contribution).
P Liao, KP Leung, SC Lung, S Panthapulakkal Narayanan, L Jiang, ML Chye., 2020. Subcellular localisation of rice acyl-CoA-binding proteins ACBP4 and ACBP5 supports their non-redundant roles in lipid metabolism. Frontiers in Plant Science 11: 331.
P Liao, H Woodfield, JL Harwood, ML Chye, S Scofield., 2019. Acyl-CoA binding protein expression during seed maturation implies distinct roles for lipid accumulation in Brassica napus Plant and Cell Physiology 60: 2812–2825.
Selected for Research Highlight (Dec 2019) (https://academic.oup.com/pcp/pages/research_highlights_2019_12).
P Liao, X Chen, M Wang, TJ Bach, ML Chye., 2018. Improved fruit α-tocopherol, carotenoid, squalene and phytosterol content through manipulation of Brassica juncea 3-HYDROXY-3-METHYLGLUTARYL-COA SYNTHASE1 in transgenic tomato. Plant Biotechnology Journal 16: 784–796.
(A press conference has been held on Nov 9, 2017 about this work and has been widely reported by 25 newspapers/websites from Hong Kong, Macao or US).
P Liao, A Hemmerlin, TJ Bach, ML Chye., The potential of the mevalonate pathway for enhanced isoprenoid production. Biotechnology Advances 34: 697–713.
(#Equal contribution, *, corresponding)