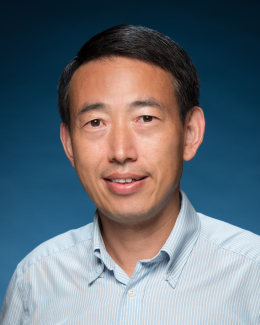 2022
Dongying Xie, Pohao YE, Yiming Ma, Yongbin Li, Xiao Liu, Peter Sarkies, and Zhongying Zhao*
Genetic exchange with an outcrossing sister species causes severe genome-wide dysregulation in a selfing Caenorhabditis nematode Genome Research. In press.


Ding Q, Ren X, Li R, Chan L, Ho VWS, Bi Y, Xie D, Zhao Z*
Highly efficient transgenesis with miniMos in Caenorhabditis briggsae. G3 (Bethesda). 2022 Sep 28:jkac254. doi: 10.1093/g3journal/jkac254.

PMID: 36171682

. DOI: 10.1093/g3journal/jkac254.


Wang B, Qin Y, Wu Q, Li X, Xie D, Zhao Z*, Duan S*
mTOR Signaling Pathway Regulates the Release of Proinflammatory Molecule CCL5 Implicated in the Pathogenesis of Autism Spectrum Disorder Frontiers in Immulogy.2022 Mar 29;13:818518. doi: 10.3389/fimmu.2022.818518. eCollection 2022 PMID: 35422816.


Ding Q, Li R, Ren X, Chan LY, Ho VWS, Xie D, Ye P, Zhao Z*
Genomic architecture of 5S rDNA cluster and its variations within and between species. BMC Genomics. 2022 Mar 27;23(1):238. PMID: 35346033.


Ming-Kin Wong,Vincy Wing Sze Ho,Xiaotai Huang,Lu-Yan Chan,Runsheng Li,Xiaoliang Ren,Guoye Guan,Yiming Ma,Boyi Hu,Hong Yan, Zhao Z*
Initial characterization of gap phase introduction in every cell cycle of C. elegans embryogenesis Frontiers in Cell and Developmental Biology.2022 Oct 25; eCollection 2022 doi.org/10.3389/fcell.2022.978962


Huang G, Ding Q, Xie D, Cai Z, Zhao Z*
Technical challenges in defining RNA modifications. Semin Cell Dev Biol. 2022 Jul;127:155-165. doi: 10.1016/j.semcdb.2021.11.009. PMID: 34838434.


Kuang X, Guan G, Wong MK, Chan LY, Zhao Z, Tang C, Zhang L*
"Computable early Caenorhabditis elegans embryo with a phase field model. PLoS Comput Biol.. 2022 Jan 14;18(1):e1009755. doi: 10.1371/journal.pcbi.1009755. PMID: 35030161.


Guoye Guan, Zhongying Zhao* and Chao Tang*
Delineating the mechanisms and design principles of Caenorhabditis elegans embryogenesis using in toto high-resolution imaging data and computational modeling. Comput Struct Biotechnol J. 2022 Mar 27;23(1):238. doi: doi.org/10.1016/j.csbj.2022.08.024 PMID: 34838434.


Wang X, Hu B, Zhao Z, Tse YC*
"From primordial germ cells to spermatids in Caenorhabditis elegans . Semin Cell Dev Bio.. 2022 Jul;127:110-120. doi: 10.1016/j.semcdb.2021.12.005. PMID: 34930663.


Niu B, Bach TN, Chen X, Chandratre KR, Isaac Murray J, Zhao Z, Zhang M*
Computational modeling and analysis of the morphogenetic domain signaling networks regulating C. elegans embryogenesis. Comput Struct Biotechnol J. 2022 Jun 8;20:3653-3666. doi: 10.1016/j.csbj.2022.05.058. PMID: 35891777


2021
Zhongyang Lin, Yichun Xie, Wenyan Nong, Xiaoliang Ren, Runsheng Li, Zhongying Zhao, Jerome Ho Lam Hui, Karen Wing Yee Yuen*
Formation of artificial chromosomes in Caenorhabditis elegans and analyses of their segregation in mitosis, DNA sequence composition and holocentromere organization. Nucleic Acids Res . 2021, 49(16):9174-9193 PMID: 34417622. DOI: 10.1038/s41467-020-19863-x.


Dongying Xie, Hin Chu, Dong Yang, Qiutao Ding, Gefei Huang, Luo Chen, Zongwei Cai*, Jiandong Huang*, Zhongying Zhao*
A stark difference in the profiles of defective viral transcripts between SARS-CoV-2 and SARS-CoV. Journal of Infection. 2021 Sep;83(3):381-412. doi: 10.1016/j.jinf.2021.06.020

PMID: 34216637

.


Jie Liu, Xiaofeng Fang, Zhihe Liu, Rongqin Li, Yicheng Yang, Yujie Sun, Zhongying Zhao, Changfeng Wu*
Expansion Microscopy with Multifunctional Polymer Dots. Advanced Materials. 2021 Jun;33(25):e2007854. doi: 10.1101/gr.251512.119 PMID: 33988880.
2020
Jianfeng Cao, Guoye Guan, Vincy Wing Sze Ho, Ming-Kin Wong, Lu-Yan Chan, Chao Tang*, Zhongying Zhao* & Hong Yan*
Establishment of morphological atlas of Caenorhabditis elegans embryo using deep-learning-based 4D segmentation. Nature Communications. 2020. DOI: 10.1038/s41467-020-19863-x.


Shoudong Zhang, Runsheng Li, Li Zhang, Shengjie Chen, Min Xie, Liu Yang, Yiji Xia, Christine H Foyer, Zhongying Zhao*, Hon-Ming Lam*
New insights into Arabidopsis transcriptome complexity revealed by direct sequencing of native RNAs. Nucleic Acids Res. 2020 Jul 11;gkaa588. doi: 10.1093/nar/gkaa588

PMID: 32652016

.


Runsheng Li, Xiaoliang Ren, Qiutao Ding, Yu Bi, Dongying Xie, Zhongying Zhao*
Direct full-length RNA sequencing reveals unexpected transcriptome complexity during C. elegans development. Genome Research. 2020 Feb;30(2):287-298. doi: 10.1101/gr.251512.119

PMID: 32024662

. See also back-to-back paper.


2019
Bi Y, Ren X, Li R, Ding Q, Xie D, Zhao Z*
Specific Interactions Between Autosome and X Cause Hybrid Male Sterility in Caenorhabditis Species. Genetics. 2019 May 7. pii: genetics.302202.2019. doi: 10.1534/genetics.119.302202. PMID: 31064822


Liang W, Yang Y, Fang Y, Zhao Z, Hu J
Bayesian Detection of Abnormal Asynchrony of Division Between Sister Cells in Mutant Caenorhabditis elegans Embryos. J Comput Biol. 2019 May;26(5):495-505. doi: 10.1089/cmb.2018.0246. PMID:30964328.


Sun J, Mu H, Ip JCH, Li R, Xu T, Accorsi A, Sánchez Alvarado A, Ross E, Lan Y, Sun Y, Castro-Vazquez A, Vega IA, Heras H, Ituarte S, Van Bocxlaer B, Hayes KA, Cowie RH, Zhao Z, Zhang Y, Qian PY, Qiu JW
Signatures of Divergence, Invasiveness, and Terrestrialization Revealed by Four Apple Snail Genome. Mol Biol Evol. 2019 Jul 1;36(7):1507-1520. doi: 10.1093/molbev/msz084. PMID: 30980073


Cao J, Wong MK, Zhao Z, Yan H
3DMMS: robust 3D Membrane Morphological Segmentation of C. elegans embryo. BMC Bioinformatics. 2019 Apr 8;20(1):176. doi: 10.1186/s12859-019-2720-x. PMID:30961566.


2018
Runsheng Li, Xiaoliang Ren, Yu Bi, Qiutao Ding, Vincy Wing Sze Ho, Zhongying Zhao*
Species-specific sampling of partial D-loop as a novel Non-Coding Region (NCR) in the mitochondrial genome. DNA Research. 2018 Dec 1;25(6):577-586. doi: 10.1093/dnares/dsy026. PMID: 30085012


Long Chen#, Vincy Wing Sze Ho#, Ming-Kin Wong#, Xiaotai Huang#, Lu-yan Chan, Hon Chun Kaoru Ng, Xiaoliang Ren, Hong Yan & Zhongying Zhao*
Automated inference of signaling interactions at cellular resolution for every cell cycle of embryogenesis . Genetics. 2018 Mar 22. pii: genetics.300820.2018. doi: 10.1534/genetics. PMID:29567658. Highlight in Genetics. Data access


Ren X, Li R, Wei X, Bi Y, Ho VWS, Ding Q, Xu Z, Zhang Z, Hsieh CL, Young A, Zeng J, Liu X, Zhao Z*
Genomic basis of recombination suppression in the hybrid between Caenorhabditis briggsae and C. nigoni Nucleic Acids Res. 2018 Feb 16;46(3):1295-1307. doi: 10.1093/nar/gkx1277. PubMed PMID: 29325078 PMID: 29325078


2017
An X, Shao J, Zhang H, Ren X, Ho VWS, Li R, Wong MK, Zhao Z* (2017)
Comparative proteome analysis between C . briggsae embryos and larvae reveals a role of chromatin modification proteins in embryonic cell division. Scientific Reports. 2017 Jun 27;7(1):4296. doi: 10.1038/s41598-017-04533-8.PMID:28655887.


Huang XT, Zhu Y, Chan LHL, Zhao Z, Yan H* (2017)
Inference of cellular level signaling networks using single-cell gene expression data in Caenorhabditis elegans reveals mechanisms of cell fate specification. Bioinformatics. 2017 May 15;33(10):1528-1535. doi: 10.1093/bioinformatics/btw796.PMID: 28011782


Guan D, Yan B, Thieme C, Hua J, Zhu H, Boheler KR, Zhao Z, Kragler F*, Xia Y*, Zhang S*. (2017)
PlaMoM: a comprehensive database compiles plant mobile macromolecules. Nucleic Acids Res. 2017 Jan 4;45(D1):D1021-D1028. doi: 10.1093/nar/gkw988.PMID: 27924044


2016
Li R#, Ren X#, Bi Y, Ho VW, Hsieh CL, Young A, Zhang Z, Lin T, Zhao Y, Miao L, Sarkies P*, Zhao Z.* (2016)
Specific Downregulation of Spermatogenesis Genes Targeted by 22G RNAs in Hybrid Sterile Males Associated with an X-Chromosome Introgression. Genome Res. PMID:27197225.


Wong MK, Guan D, Ng KH, Ho VW, An X, Li R, Ren X, Zhao Z.* (2016)
Timing of Tissue-specific Cell Division Requires a Differential Onset of Zygotic Transcription during Metazoan Embryogenesis. J Biol Chem. 2016;Apr 7. pii:jbc.M115.705426.PMID: 27056332


Ren-E Huang*, Runsheng Li, Zhongying Zhao* (2016)
Discovery of a free-living nematode phylogenetically related to vertebrate parasites of the genus Strongyloides (Nematoda: Strongyloidoidea): morphological, anatomical and molecular characterisation. Invertebrate Systematics. 2016.In press.Paper access


Chen Long, Zhongying Zhao, Hong Yan * (2016)
A Probabilistic Relaxation Labeling (PRL) Based Method for C. elegans Cell Tracking in Microscopic Image Sequences. IEEE Journal of Selected Topics in Signal Processing. 2016 February issue;Page(s):185 - 192.Paper access


Huang XT, Zhu Y, Chan LL, Zhao Z, Yan H. (2016)
An integrative C. elegans protein-protein interaction network with reliability assessment based on a probabilistic graphical model. Mol Biosyst. 2016 Jan;12(1):85-92. doi: 10.1039/c5mb00417a.PMID: 26555698


2015
Huang RE*, Ye W, Ren X, and Z Zhao* (2015)
Morphological and Molecular Characterization of Phasmarhabditis huizhouensis sp. nov. (Nematoda: Rhabditidae), a New Rhabditid Nematode from South China. PLoS One. 2015 Dec 16;10(12):e0144386. doi: 10.1371/journal.pone.0144386. PMID:26674768


Jie Hu*, Zhongying Zhao, Hari Krishna Yalamanchili, Junwen Wang, Kenny Ye, Xiaodan Fan* (2015)
Bayesian detection of embryonic gene expression onset in C. elegans. Annals of Applied Statistics . 2015, Vol. 9, No. 2, 950-968. Paper access


WS Ho#, MKWong#, XM An#, DG Guan#, JF Shao, HC Ng, XL Ren, K He, J Liao, Y Ang, L Chen, X Huang, B Yan, Y Xia, LH Chan, KL Chow, H Yan and Z Zhao* (2015)
Systems-level quantification of division timing reveals a common genetic architecture between asynchrony and fate asymmetry. Molecular Systems Biology. 2015;11(6):814. doi: 10.15252/msb.20145857. PMID:26063786 Data access


Runsheng Li, Chia-Ling Hsieh, Amanda Young, Zhihong Zhang, Xiaoliang Ren and Zhongying Zhao* (2015)
Illumina Synthetic Long Read Sequencing Allows Recovery of Missing Sequences even in the "Finished" C. elegans Genome. Scientific Reports. 2015 ;5:10814. doi: 10.1038/srep10814. PMID:26039588


Yu Bi1#, Xiaoliang Ren1#, Cheung Yan, Jiaofang Shao, Dongying Xie and Zhongying Zhao* (2015)
A Genome-Wide Hybrid Incompatibility Landscape between Caenorhabditis briggsae and C. nigoni. PLoS Genet. 2015 Feb 18;11(2):e1004993. doi: 10.1371/journal.pgen.1004993. eCollection 2015 Feb. PMID:25692300
2014
Huang RE, Ren X, Qiu Y, Zhao Z* (2014)
Description of Caenorhabditis sinica sp. n. (Nematoda: Rhabditidae), a nematode species used in comparative biology for C. elegans. PLoS One. 2014 Nov 6;9(11):e110957. PMID:25375770


Guan D, Shao J, Zhao Z , Wang P, Qin J, Deng Y, Boheler KR, Wang J, Yan B* (2014)
PTHGRN: unraveling post-translational hierarchical gene regulatory networks using PPI, ChIP-seq and gene expression data. Nucleic Acids Res. 2014 Jul;42. PMID:24875471


He K, Zhou T, Shao J, Ren X, Zhao Z, Liu D* (2014)
Dynamic regulation of genetic pathways and targets during aging in Caenorhabditis elegans. Aging (Albany NY). 2014 Mar;6(3):215-30. PMID:24739375


He K, Shao J, Zhao Z, Liu D* (2014)
The comprehensive transcriptional analysis in Caenorhabditis elegans by integrating ChIP-seq and gene expression data. Genet Res (Cambridge). 2014 Jan;96:e005. PMID:25023089


Daogang Guan, Jiaofang Shao, Youping Deng, Zhongying Zhao, Yan Liang, Junwen Wang, Bin Yan* (2014)
CMGRN: a web server for constructing multi-level gene regulatory networks using ChIP-seq and gene expression data. Bioinformatics. 2014 Jan 21. PMID:24389658


2013
Hari Krishna Yalamanchili, Bin Yan, Zhongying Zhao, Francis YL Chin, Mulin Jun Li, Jing Qin and Junwen Wang* (2013)
Gapped Alignment Algorithm for Gene Regulatory Network Inference from High Throughput Temporal Data. Bioinformatics. 2014 Feb 1;30(3):377-83. Epub 2013 Nov 27. PMID: 24285602


Shao J, He K, Wang H, Ho WS, Ren X, An X, Wong MK, Yan B, Xie D, Stamatoyannopoulos J*,Zhao Z* (2013)
Collaborative Regulation of Development but Independent Control of Metabolism by Two Epidermis Specific Transcription Factors in C. elegans. J Biol Chem. 2013 Nov 15;288(46):33411-26.PMID: 24097988


Long Chen*, Leanne Lai Hang Chan, Zhongying Zhao and Hong Yan (2013)
A novel cell nuclei segmentation method based on bi-directional prediction. BMC Bioinformatics. 2013 Nov 19;14:328. PMID: 24252066


Huang X*, Chen L, Chim H, Chan LL, Zhao Z, Yan H (2013)
Boolean genetic network model for the control of C. elegans early embryonic cell cycles. Biomed Eng Online. 2013;12 Suppl 1:S1. Epub 2013 Dec 9. PMID: 24564942


2012
Yan C, Bi Y, Yin D,Zhao Z.* (2012)
A method for rapid and simultaneous mapping of genetic Loci and introgression sizes in nematode species. PLoS One. 2012;7(8):e43770.PMID: 22952761


Murray JI, Boyle TJ, Preston E, Vafeados D, Mericle B, Weisdepp P, Zhao Z, Bao Z, Boeck M, Waterston RH. (2012)
Multidimensional regulation of gene expression in the Caenorhabditis briggsae embryo . Genome Res. 2012 Jul;22(7):1282-94. Epub 2012 Apr 16.PMID: 22508763


2010
Zhao Z*, Boyle TJ, Liu Z, Murray JI, Wood WB, Waterston RH. (2010)
A negative regulatory loop between microRNA and Hox gene controls posterior identities in Caenorhabditis elegans. PLoS Genet. 2010 Sep 2;6(9). pii: e1001089.PMID: 20824072


Zhao Z*, Flibotte S, Murray JI, Blick D, Boyle TJ, Gupta B, Moerman DG, Waterston RH. (2010)
New tools for investigating the comparative biology of Caenorhabditis briggsae and C. elegans. Genetics. 2010 Mar;184(3):853-63. Epub 2009 Dec 14.PMID: 20008572


2008
Murray JI, Bao Z, Boyle TJ, Boeck ME, Mericle BL, Nicholas TJ, Zhao Z, Sandel MJ, Waterston RH.(2008)
Automated analysis of embryonic gene expression with cellular resolution in C. elegans. Nat Methods. 2008 Aug;5(8):703-9. Epub 2008 Jun 29.PMID: 18587405
Bao Z#, Zhao Z#, Boyle TJ, Murray JI, Waterston RH.(2008)
Control of cell cycle timing during C. elegans embryogenesis. Dev Biol. 2008 Jun 1;318(1):65-72. Epub 2008 Mar 13.PMID: 18430415


Zhao Z*, Boyle TJ, Bao Z, Murray JI, Mericle B, Waterston RH. (2008)
Comparative analysis of embryonic cell lineage between Caenorhabditis briggsae and Caenorhabditis elegans. Dev Biol. 2008 Feb 1;314(1):93-9. Epub 2007 Nov 22.PMID: 18164284


2007
Hunt-Newbury R, Viveiros R, Johnsen R, Mah A, Anastas D, Fang L, Halfnight E, Lee D, Lin J, Lorch A, McKay S, Okada HM, Pan J, Schulz AK, Tu D, Wong K, Zhao Z, Alexeyenko A, Burglin T, Sonnhammer E, Schnabel R, Jones SJ, Marra MA, Baillie DL, Moerman DG. (2007)
High-throughput in vivo analysis of gene expression in Caenorhabditis elegans. PLoS Biol. 2007 Sep;5(9):e237.PMID: 17850180


Zhao Z*, Thomas JH, Chen N, Sheps JA, Baillie DL. (2007)
Comparative genomics and adaptive selection of the ATP-binding-cassette gene family in Caenorhabditis species.Genetics. 2007 Mar;175(3):1407-18. Epub 2006 Dec 28.

PMID: 17194779




2005
Zhao Z*, Fang L, Chen N, Johnsen RC, Stein L, Baillie DL.(2005)
Distinct regulatory elements mediate similar expression patterns in the excretory cell of Caenorhabditis elegans.J Biol Chem. 2005 Nov 18;280(46):38787-94. Epub 2005 Sep 13.PMID: 16159881


Chen N, Pai S, Zhao Z, Mah A, Newbury R, Johnsen RC, Altun Z, Moerman DG, Baillie DL, Stein LD. (2005)
Identification of a nematode chemosensory gene family.Proc Natl Acad Sci U S A. 2005 Jan 4;102(1):146-51. Epub 2004 Dec 23.PMID: 15618405


2004
Zhao Z, Sheps JA, Ling V, Fang LL, Baillie DL. (2004)
Expression analysis of ABC transporters reveals differential functions of tandemly duplicated genes in Caenorhabditis elegans.J Mol Biol. 2004 Nov 19;344(2):409-17.PMID: 15522294


Zhao Z*, Fang LL, Johnsen R, Baillie DL.(2004)
ATP-binding cassette protein E is involved in gene transcription and translation in Caenorhabditis elegans.Biochem Biophys Res Commun. 2004 Oct 8;323(1):104-11.PMID: 15351708


Sheps JA, Ralph S, Zhao Z, Baillie DL, Ling V. (2004)
The ABC transporter gene family of Caenorhabditis elegans has implications for the evolutionary dynamics of multidrug resistance in eukaryotes. Genome Biol. 2004;5(3):R15. Epub 2004 Feb 11. PMID: 15003118


2003
McKay SJ, Johnsen R, Khattra J, Asano J, Baillie DL, Chan S, Dube N, Fang L, Goszczynski B, Ha E, Halfnight E, Hollebakken R, Huang P, Hung K, Jensen V, Jones SJ, Kai H, Li D, Mah A, Marra M, McGhee J, Newbury R, Pouzyrev A, Riddle DL, Sonnhammer E, Tian H, Tu D, Tyson JR, Vatcher G, Warner A, Wong K, Zhao Z, Moerman DG. (2004)
Gene expression profiling of cells, tissues, and developmental stages of the nematode C. elegans.Cold Spring Harb Symp Quant Biol. 2003;68:159-69. Review. PMID: 15338614

CONTACT DETAILS
Office: RRS 822
Office Tel: (+852) 3411 7058
External Website Link: http://www.hkbu.edu.hk/~zyzhao/research.html